Ginger Jar Sugar Cookies Order Form
Description:
1/2 Inch thick rolled sugar cookie with royal icing finish detailed with assorted designs. White ginger jar background with traditional blue color designs
Cookie approximate measurements:
5.25" Tall and 3.5" at widest point
Ingredients: Sugar, Unbleached Flour, Butter, Eggs, Baking Powder, Salt, Almond and Vanilla extract.
Each cookie is individually cellophane bagged and heat sealed.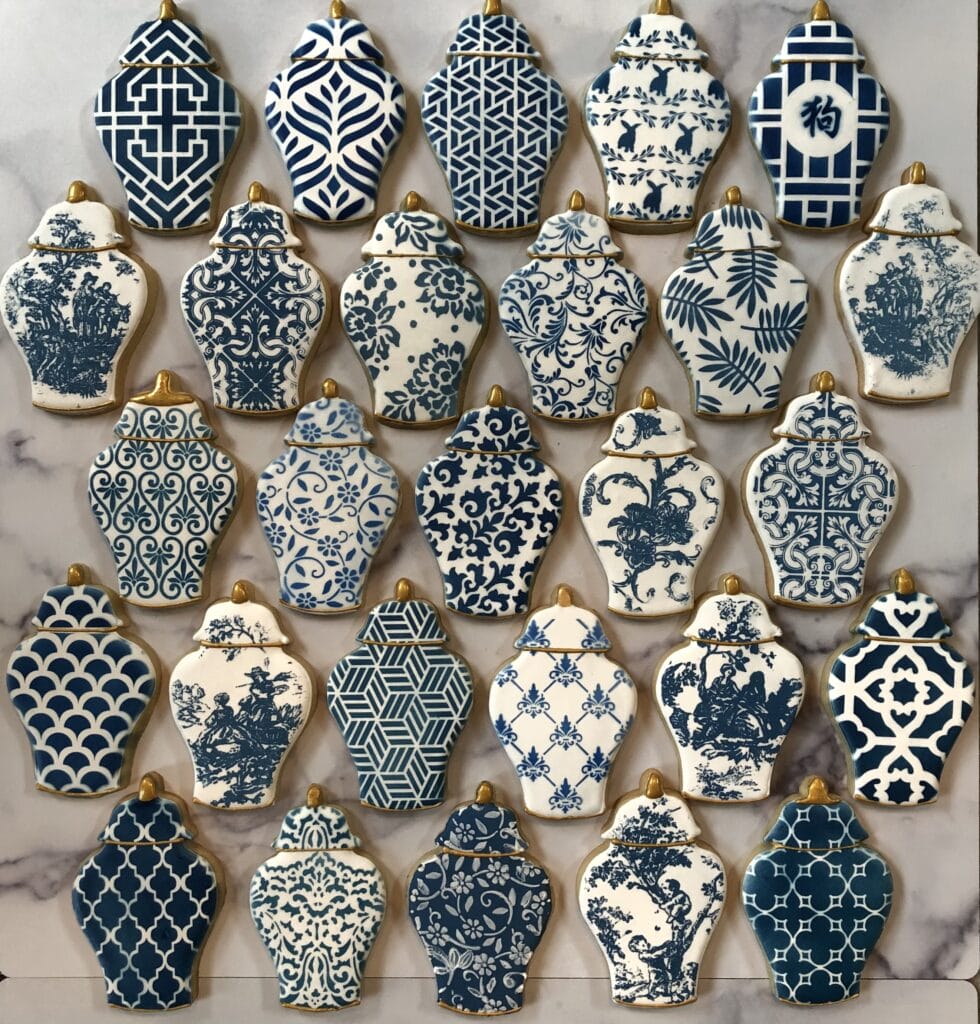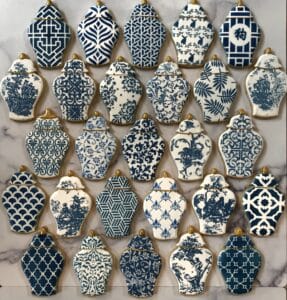 $8.00 Each / Per Cookie + 1.75% Tax
Minimum order 12 cookies $97.68 + applicable shipping/delivery)
Order quantity can be 12+ (Does not have to be increments of 6 or 12, Example: can be 15)
+ Shipping / Delivery or Schedule Pick up in 60134 area
Timing:
Orders will be filled and shipped approximately 2 weeks from order confirmation.
Order Confirmation:
Upon receipt of order, payment options will be provided.
Receipt of payment confirms order placement.
If date cannot be met due to calendar availability, a new date will be provided for customer confirmation.