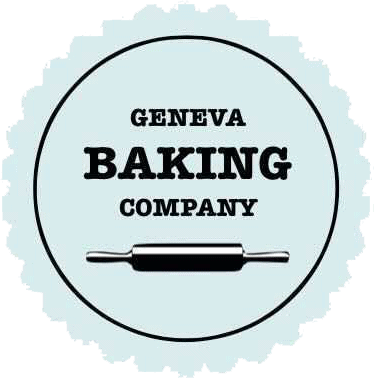 Tiered Party And Wedding Cakes
All cakes are are made entirely from scratch using quality ingredients to create
our batters, and buttercream frostings. We use premium industry products for
our custom colors, and always Satin Ice fondant to achieve special finishes,
appliques, 2D, and 3D art details.
All cakes are custom and baked to order to create your specific request for
your special event. We look forward to making your bespoke milestone special
ocassion, celebration, or wedding cake!
Together we will detail your design and complete your cake pricing which will
all be confirmed prior to your placing order.

Two, three, and four tier cakes are available.
Pricing is based on number of servings + additional details and cost to determine total price. This takes in account delivery, plus the base cake board to stabilize the cake, dividing rounds or plates, placed cake supports, assembly, and physics!
Base price per serving starts at:
$4.50 for Naked or Semi-Naked
$5.00 for Basic Buttercream
$6.00 for Basic Fondant Covering (over Buttercream)
Simply refer to the Cake Servings Guide, pick you shape (round or square),
and multiply the servings to get the base price of your cake.
Additional non-edible tiers can be decorated dummy cakes for impact.
Price upon request
Tiered Cake Base Price Include

All Buttercream Icing Finish and Fill – any color
Basic Buttercream Finishes include:
~ Naked (similar to crumb coat)
~ Semi-Naked (minimal coverage see layers of cake)
~ Basic finishes included Smooth, Horizontal Spun Ripple, Rustic, Combed
Cake Flavors
Vanilla / White, Chocolate, Carrot, Red Velvet, Vanilla Confetti
Specialty Flavors upon request based on availability
Buttercream Flavors
Vanilla (any color)
Chocolate, Peppermint, Almond, Lemon, Orange
Specialty Flavors upon request based on availability
Filling
Buttercream – any color between the two layers of cake
Buttercream Decorations
Basic Trims: Florals, roses, leaves, borders, shell
Writing / Message
Tiered Cakes - Additional Costs for Artistic Finishes & Details
Each determined based on your custom cake design and size
Cake Flavors
Specialty and Premium Flavors upon request based on availability.
Buttercream Flavors
Some description about this servicde. Specialty and Premium Flavors upon request based on availability
Filling
(between the two cake layers) Chocolate Buttercream or Ganache Raspberry, Strawberry or Specialty Fruit Fillings upon request
Buttercream Decorations and Finishes
Covered in Rosettes, Scrollwork, Ombre Smooth or Textured, Sprinkles, Sugars, Drip
Fondant Finishes
Added over Buttercream finished cake White and Stock Colored Fondant Smooth and Textured Designs

Tiered Cake Premium Fees for Custom Finishes & Detail

Buttercream Finishes
Tufting, Airbrushing, Dragees, Stencilwork, Handpainting
Fondant Cake Finishes
Chocolate Buttercream, Ganache & Specialty Fruit Fillings upon request
Fondant Cake Finishes
Tufting, Airbrushing, Dragees, Stencils, Handpainting, Logos Custom colors
Fondant & Gumpaste Decorations / Accents – any color
2D Art – Applied cut out shapes and letters
3D Art – sculptured fondant art
Custom Cakes
Custom cakes are very much like commissioned art pieces and we want to clearly understand your vision. We prefer to receive your specific ideas on color, theme, your invitation, etc. We love to see your inspiration of the cake you would like in order to know exactly what you envision. Photos and screenshots are always the most helpful.
Allergies and Dietary Restrictions
Our products are baked with equipment that may have been exposed to or contain nuts and gluten. At this time, we do not offer specific nut-free, dairyfree, gluten free or vegan options. We are not able to substitute any products in our recipes to suit any dietary needs or choices.
Delivery
Order pricing is for pick up or can be delivered for additional $20.00
Delivery included on all tiered cakes, and orders over $200.00
Available in the Geneva, St. Charles, Batavia area only at this time
Make your event special with our Cakes
Contact us today to hear more about our creations